Ice Cream Shop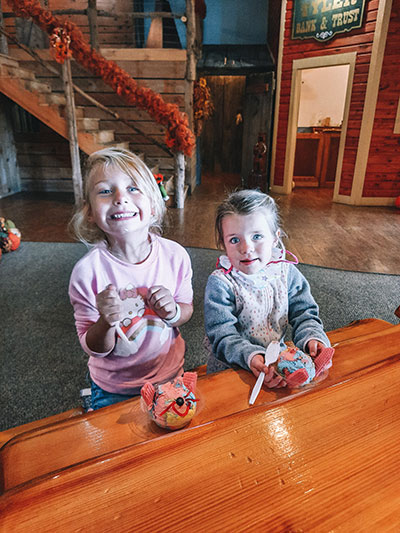 FARM FRESH HOMEMADE ICE CREAM
No time for a visit with the animals, but just want some DELICIOUS HOMEMADE Ice cream? Well come on in, grab a yummy snack and let the kids have some CRAZY fun on our large front play area!

We make all of our own ice creams, right here on the farm. We have some amazingly yummy new flavors, and some good ol' favorites, as well. Super creamy and packed full of goodies, this ain't no ordinary ice cream shop.

And of course, we can't just do ORDINARY sundaes! With names like Pig in a Tub, Snappy Turtle, and Dynamite Explosion, you KNOW they have to be great!

So come on down to the Plop Plop Ice Cream Shop, where we do Ice Cream AMAZING!